Antioch Rotary Club Day of Golf - 10/16/20
00045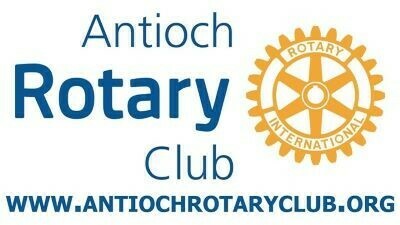 This year's event will keep social spacing throughout all aspects of the day to keep all safe but still able to have "fun"!
Tee times for golf
Face-masks required in Clubhouse area
Six foot Social Space at all times
Lunch on the patio area at Champions Bar & Grill:

Requires entire group to walk into restaurant area together, with masks on.
will allow "90 minute maximum" seating after play; so others can enjoy their lunch and group after play.
Title Sponsorship $3000 includes significant sponsor recognition & 2 -Foursomes (3000)
No Title Sponsor selection (0)
Platinum Sponsorship $1500 established signage plus 2-foursome (1500)
No Platinum Sponsorship selection (0)
Gold Sponsorship $1000 established signage Plus 1-Foursome (1000)
No Golf Sponsor selection (0)
Silver Sponsorship $750 includes established signage plus 2 golfers (750)
No Silver Sponsorship selection (0)
Bronze Sponsorship $500 plus established signage & 1 golfer (500)
No Bronze Spnosorship selection (0)
Copper Sponsorship $250 plus established signage (tee sign) (250)
No Copper Sponsorship selection (0)
Foursome of Golf $560, range balls, green fee/cart, tee prize & lunch (560)
No Foursome selection (0)
Threesome of Golf $420, range balls, green fee/cart, tee prize & lunch (420)
No Threesome selection (0)
Twosome of Golf $280, range balls, green fee/cart, tee prize & lunch (280)
No Twosome of Golf selection (0)
Single player Golf $140, range balls, green fee/cart, tee prize & lunch (140)
No Single player Golf selection (0)